COLLABORATION
UNO & ROTARY
UNO & ROTARY
In 1995, Dr. Ann Coyne began taking students from the University of Nebraska at Omaha (UNO) to Nicaragua as part of an annual program in social work. In 2006, the Omaha Suburban Rotary Club arranged to bring two Nicaraguan teachers, Maritza Rojas and Gladis Flores, to visit deaf education classrooms in the Omaha area to get ideas to implement in León. They observed preschool programs at the Omaha Public Schools, Boys Town National Research Hospital, and classes at the Iowa School for the Deaf. When they returned to León, they identified three teachers who were fluent in ISN and used space in a non-profit building to begin educating 15 young deaf children. The Omaha Suburban Rotary Club wrote a one-year matching grant and the Deaf school opened in February 2007 with three classroom teachers, an art teacher, and a principal/speech therapist. Fifteen young profoundly Deaf children, exposed to language for the first time, were finally able to express their intelligence and access education for learning.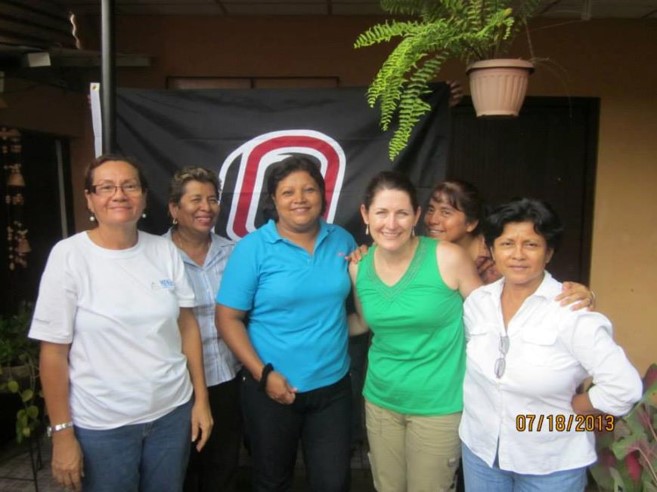 In 2008, Dr. Julie Delkamiller began training the teachers at the school annually and modeling best practices for teaching Deaf/Hard of Hearing students. There is no college program in Nicaragua for any type of special education or sign language interpreting and through grant funding from UNO, other teachers in the area completed a two-year diploma program in special education. Dr. Delkamiller returned annually to provide feedback and further training while simultaneously empowering the teachers to put the new strategies into practice.
The doctoral students in audiology from the University of Nebraska-Lincoln have traveled to Nicaragua twice to provide free hearing screenings in León. Using grant funding, some students were then fitted with hearing aids and were given a year's supply of batteries.
Through the years, Rotary's one-year grants have provided support for the school in the form of: textbooks, tables and chairs, transportation, and student scholarships. The majority of the funding to cover the $15,000 per year cost has been from individual donations and the sale of Nicaraguan pottery at community events. Before retiring in 2018, Dr. Ann Coyne established a non-profit Foundation, ANNDE (Advocacy Network for Nicaraguan Deaf Education) to continue advocacy and funding efforts to support the school.
×